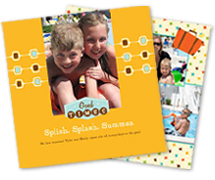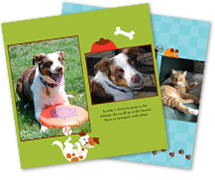 Turn your favorite memories into professionally bound photo books with Shutterfly's new Custom Path Store and two collections from Caleb Gray Studio.
First, Oh So Mod makes a bold, retro-inspired photo book full of fun embellishments and a 70s inspired color palette. Then, capture the story of your pet's personality with the whimsical Pet Project collection. From pet tricks to those "caught in the act" moments, this style will put your pet's best paw forward!
To see sample books, backgrounds, & embellishments from Oh So Mod and
Pet Project check out Shutterfly's full Custom Path Store, select a style, and
let the good times roll!