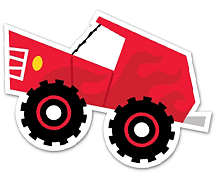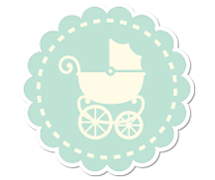 Removable and reusable—without damaging surfaces!
Caleb Gray Studio's line of wall decals with Walls 360 is made in the USA and printed on a premium, self-adhesive fabric material, allowing them to be removed and reused hundreds of times without damaging surfaces. Plus, if you accidentally wrinkle the decal while applying it, no worries, just remove it and smooth it out easily to reapply!
Among the first designs to debut are race cars and fire engines for boys, teddy bears and tea parties for girls, and little ducky and sweet silhouettes for baby. Walls 360 even gives you several different sizes to choose from for each decal.
Plus, if you're feelin' creative, you can color the art yourself with Caleb's line of coloring wall graphics. Get 20% off all coloring decals with coupon code COLORING360 until March 31, 2016!